Pretty colors, some have bad color pay off. Overall fuss to use. Gave all of mine away.
You may like these if you like frosty lips. I hate them. Awful.
Worst powder I have ever used. So red and blotchy....yes a blotchy powder. Ghastly.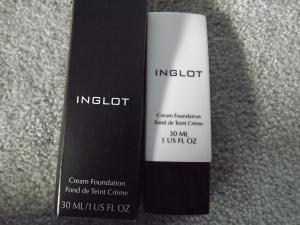 Horrible, was matched badly. Very red, very dark. Not a fan of the Inglot face products so far. May be ok if it matched. Will keep it to use on other people.